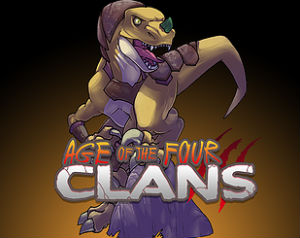 AGE OF THE FOUR CLANS
An ever-evolving game from EVOLV Studios, delivers an all-ages prehistoric adventure in an oldschool 2D environment. Become a Raptor, quest through an immersive storyline with friends or solo, and save the world from mass extinction!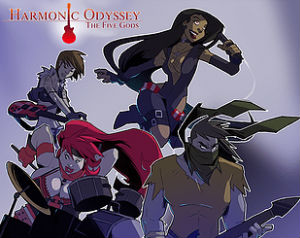 HARMONIC ODYSSEY: THE FIVE GODS
In a post-apocalyptic future, monsters abound, loud music is law, and chaos reigns. Four anti-heroines are tasked with returning order to a devastated world and restoring the five harmonies. But first, they must go through the Gods which protect them...